To access languages, choose a space and a project within that space. Click View File-Type Project.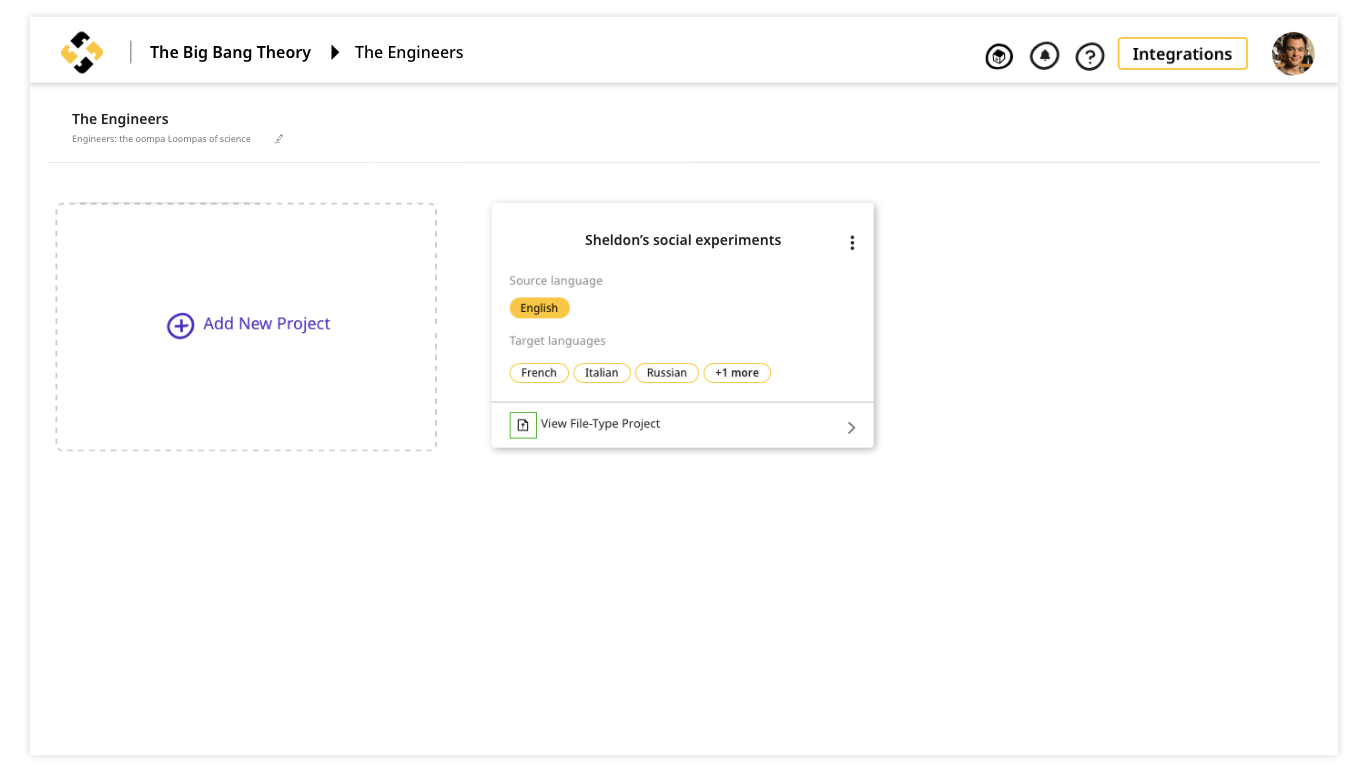 Now, navigate to Languages from the left panel. You'll be able to see the source language and all target languages that have been added to the project.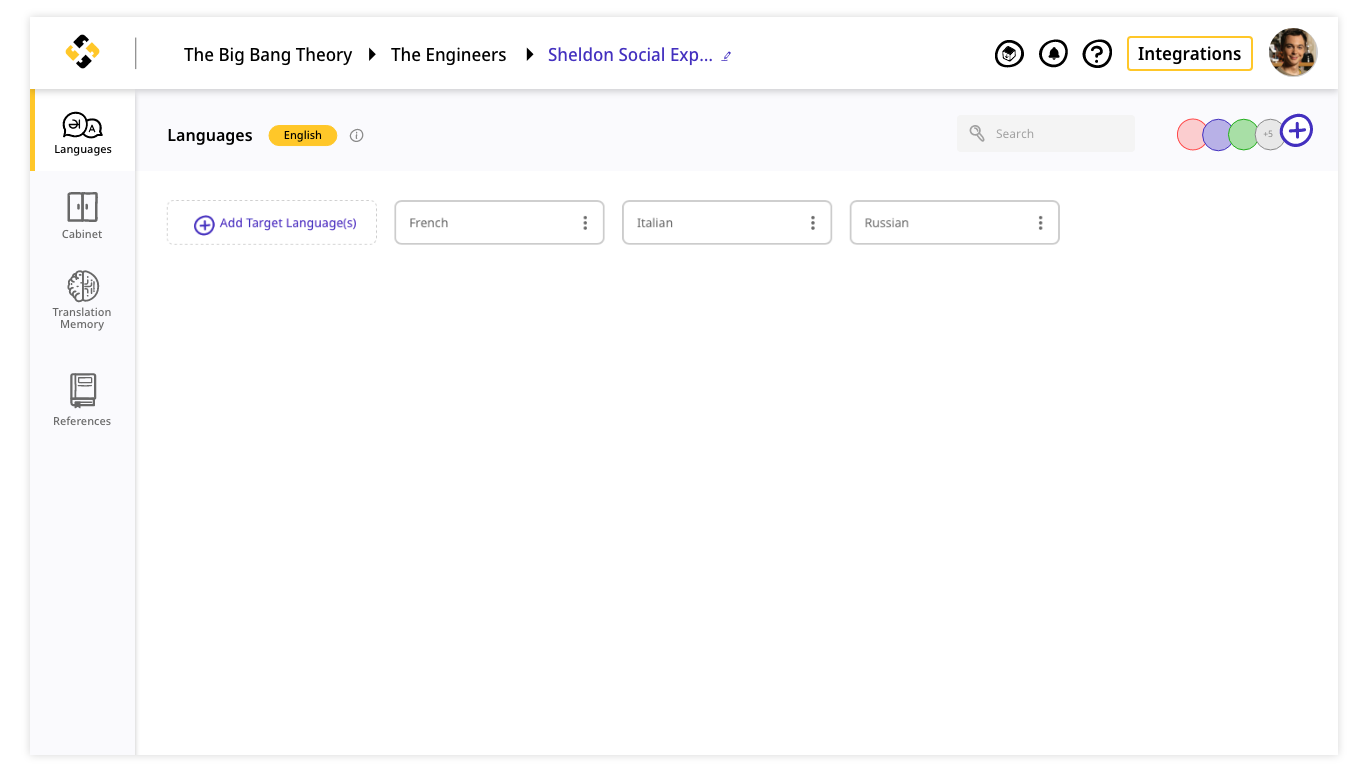 Adding target languages

Once you've added the source language, you cannot change it.
1. Click Add Target Language(s).
2. Type the language name in the left column to find it. Click the corresponding box for the target language(s) you wish to add.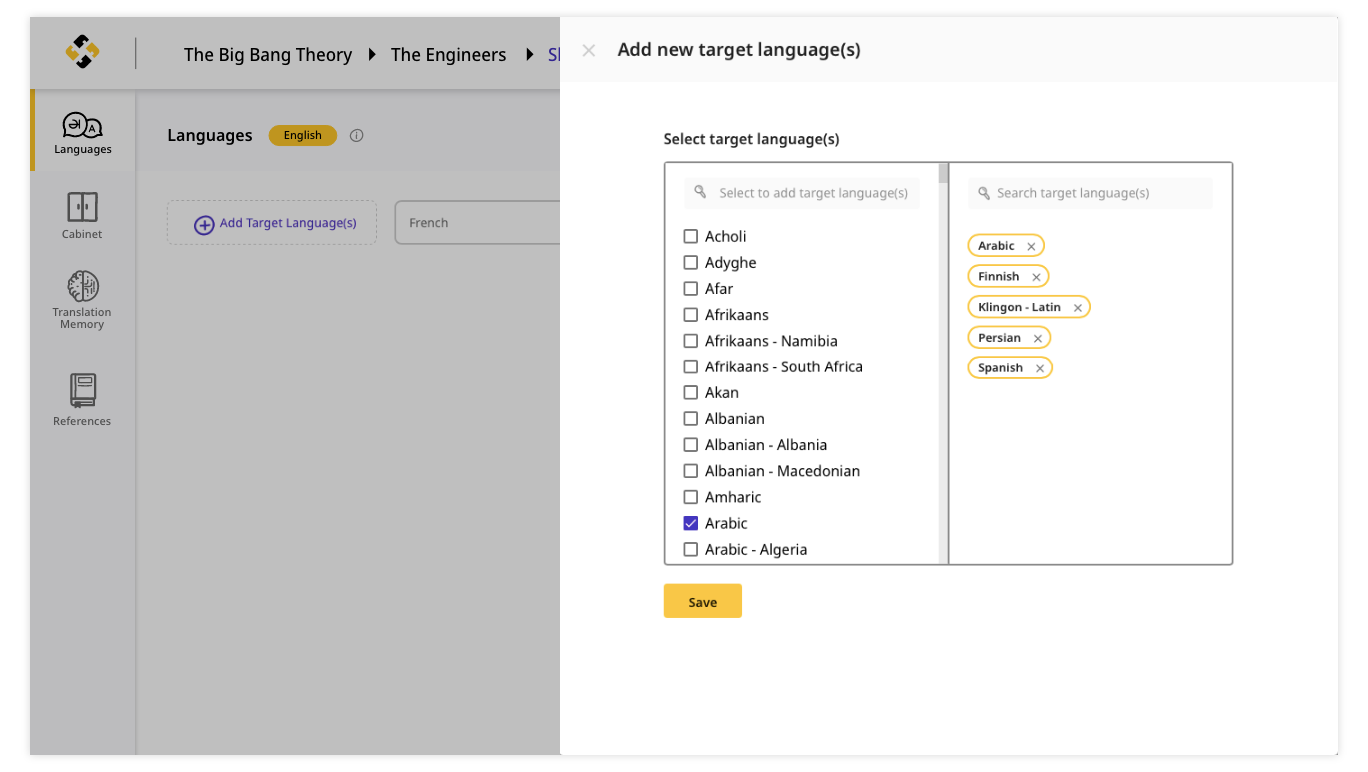 3. As you select a language, it'll show up in the right column.
4. After you're done selecting the language(s), click Save.

Deleting target languages

Deleting a target language automatically deletes all associated files and translations. You won't be able to restore them.
To delete a target language,
1. Click the three-dot icon for the language you wish to delete.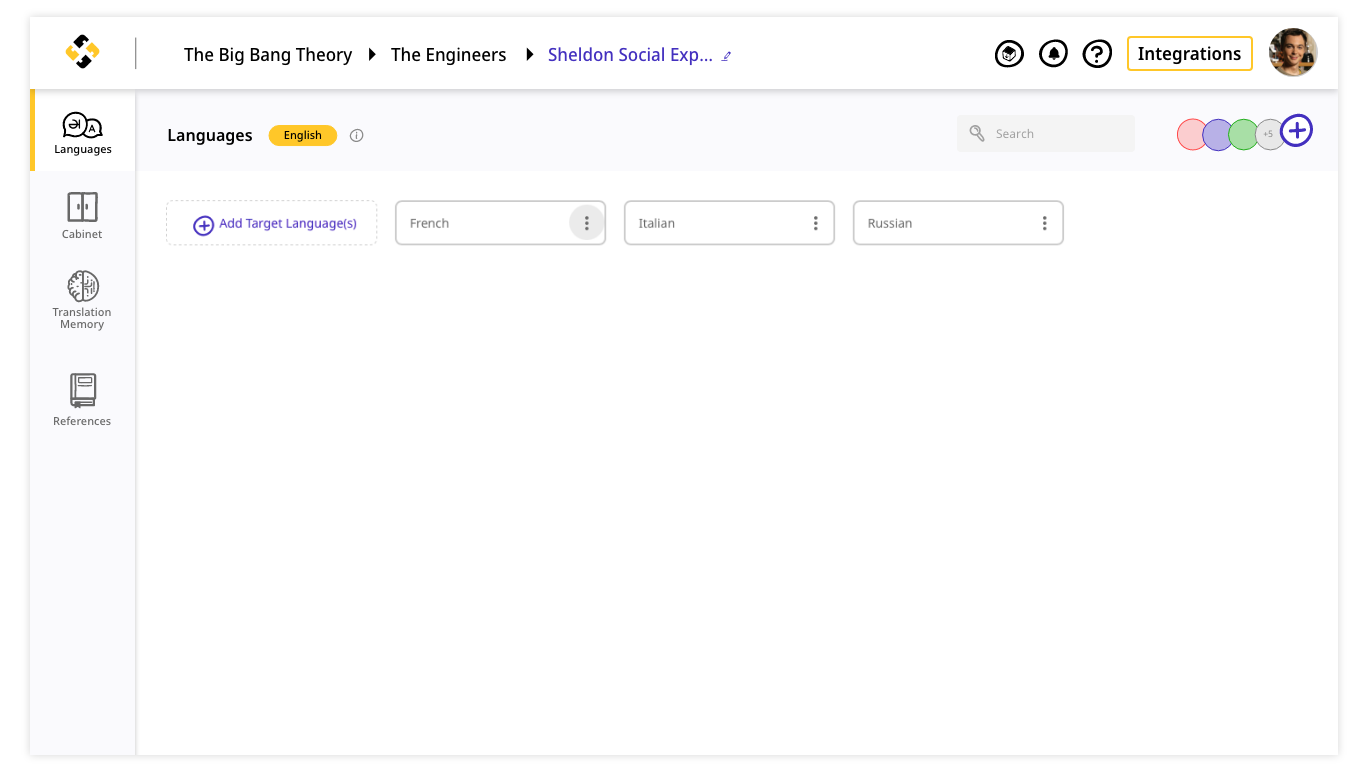 2. Now, click Delete and confirm again by clicking Delete.