Project references are supporting documents that you can upload to Lingpad to help us create translations that match your specific requirements. They may be any of the following:
Translation memory: A repository of previously translated terms or segments.

Translation glossary: An index of particular terms and their accepted or approved translations in one or more target languages.

Style guides: A set of guidelines or standards for written and visual content.

Screenshots and images: Reference images of design, UI/UX elements, and more.

Notes or instruction sheets: Instructions or pointers on tone, context, or treatment of the content.

Uploading references

1. Go to your project and select References from the left menu.

2. Click on the Add Files button on the bottom right of the screen.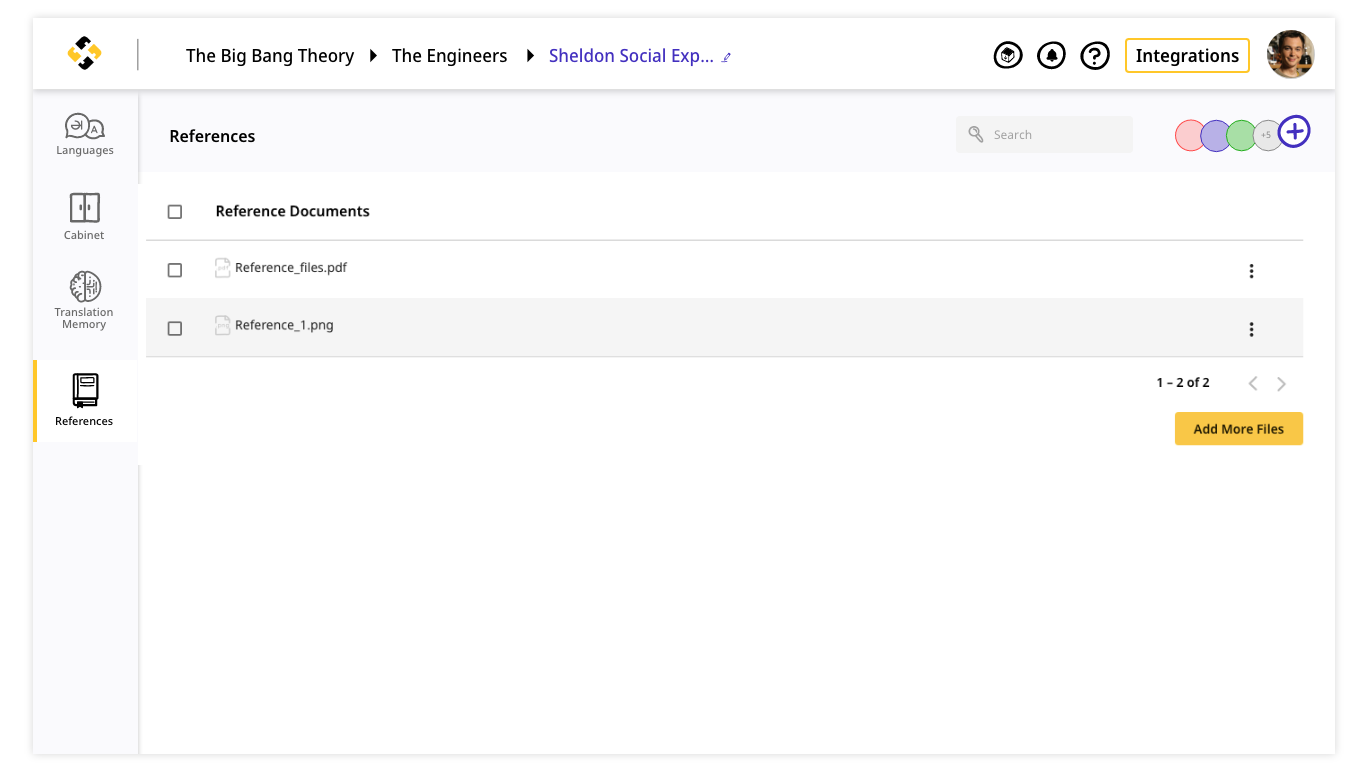 3. Upload a file from your computer or by dragging and dropping a file to Lingpad. Alternatively, you may also upload or sync a file from the platforms we support. Learn more about our supported file types.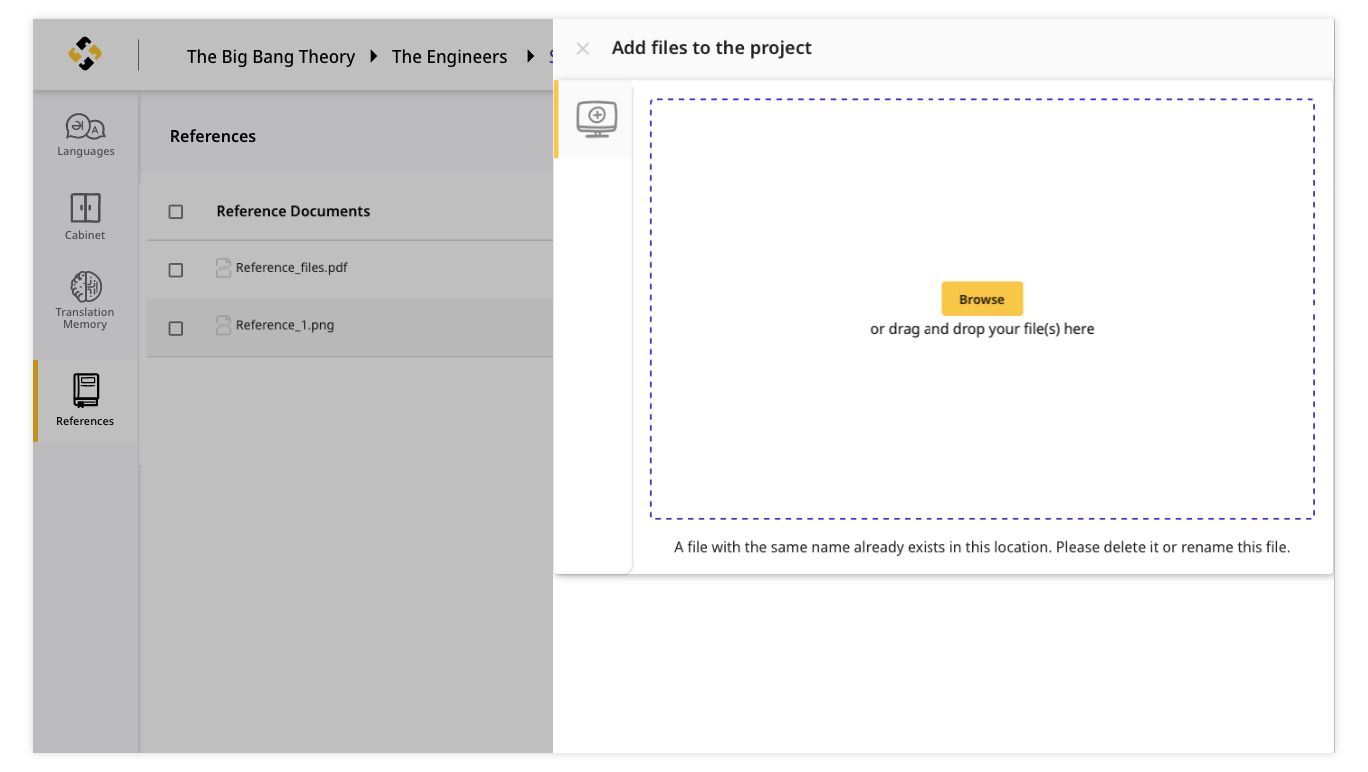 While your file is uploading, you will be able to see its progress in a circular icon in the row containing your file name. The number inside the icon indicates what percentage of the file upload is complete. Once your file is successfully uploaded, the icon will be replaced by an icon with a green tick mark.

You may either remove the files by clicking on the red cross at the extreme right in the row containing your file name or click Save to complete the process of adding project references.