Accessing, paying, and downloading invoices
Lingpad uses the PCI DSS certified third-party payment processor Stripe for invoicing.
Accessing invoices
1. Click the display picture at the top right corner of your screen.
2. Choose the organization you wish to access invoices for and click the corresponding settings icon.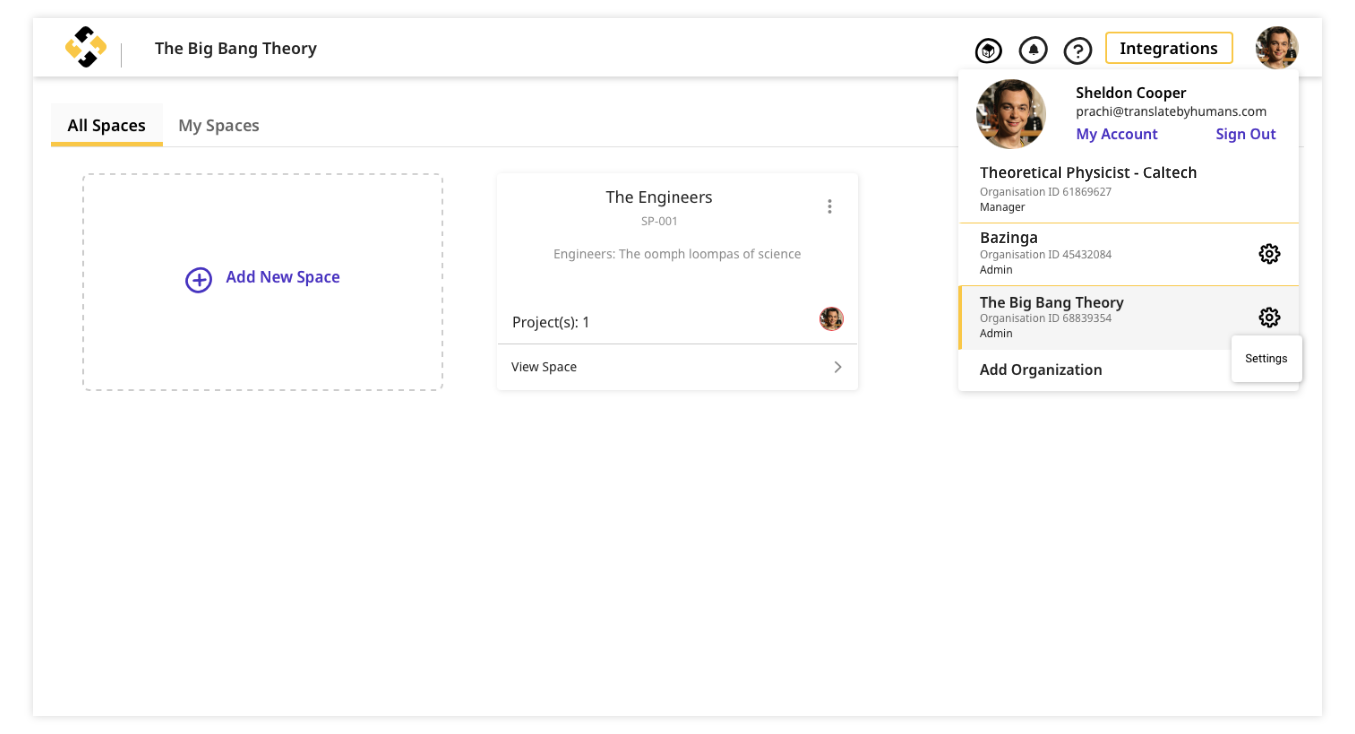 3. Navigate to Billing from the left panel.
4. Click Invoices.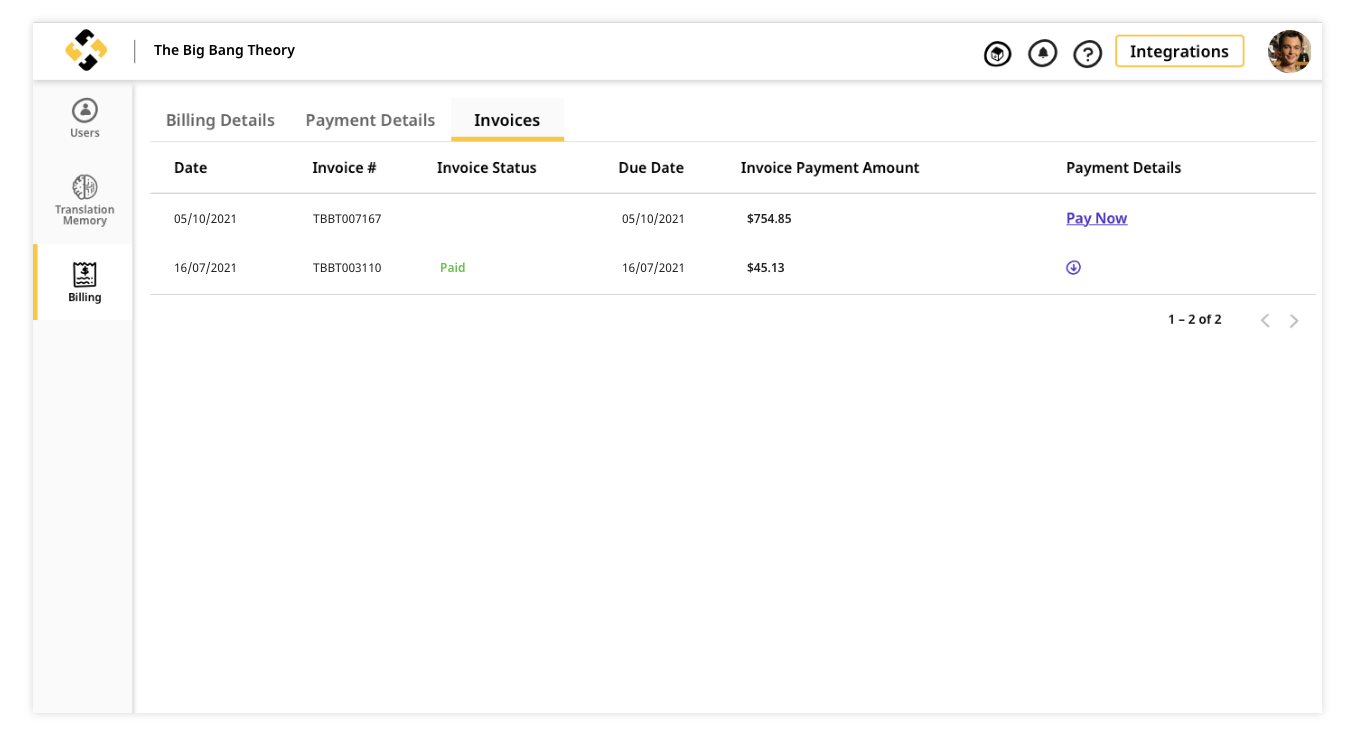 You will be able to view a list of your existing invoices, the date on which each invoice was created, the invoice number, invoice status, due date, payment method, amount and payment actions.
Paying invoices
You may complete any outstanding payments by referring to the Payment column and clicking on Pay Now.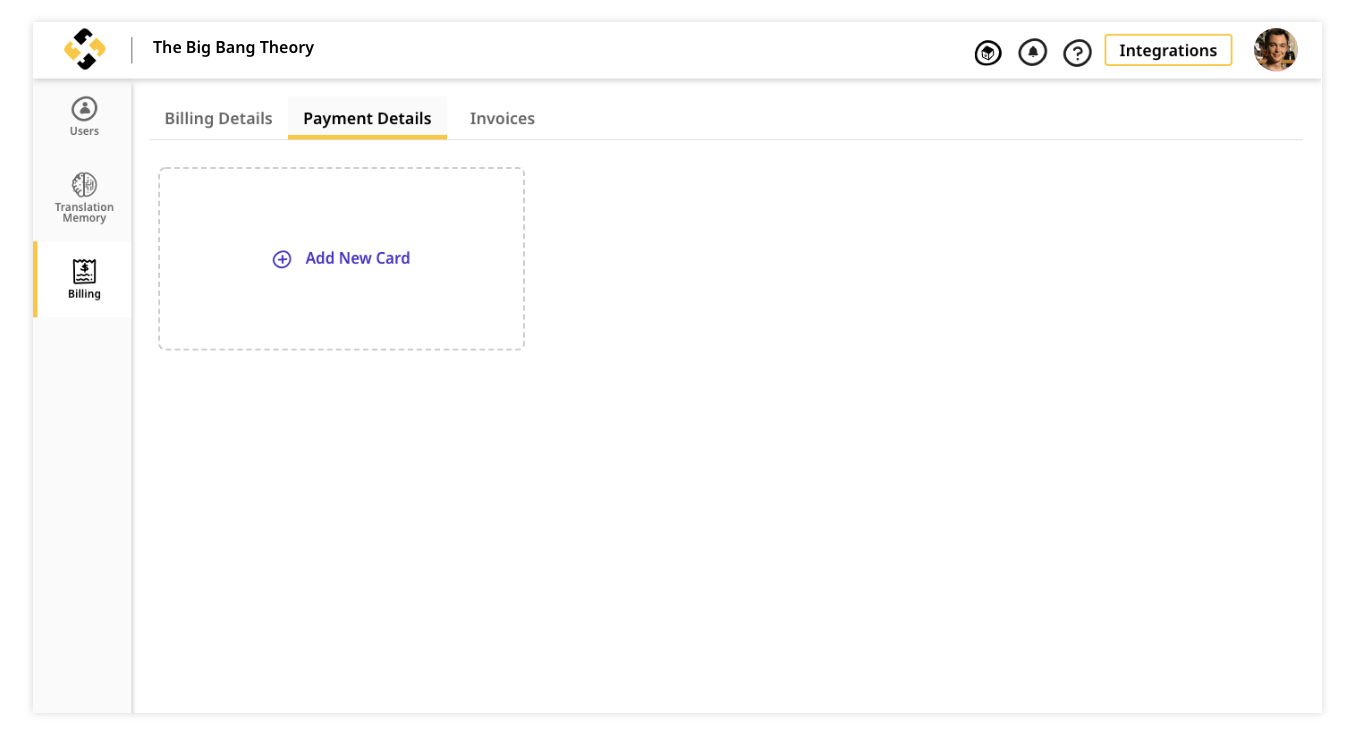 Downloading invoices
To download invoices, look for the downward pointing arrow icon against each invoice on the extreme right (last column). Click on the arrow to download your invoice.
Related Articles

Terms of use

Terms of use for 'users' These Terms and Conditions constitute a binding agreement between Lingpad.com and you as consumers of the translation management system ("Service Buyers") through the Internet governing your use of the website and its ...

Company logo and assets

Using the Lingpad logo If you would like to represent Lingpad using the company's visual assets or logo in part or whole, please follow these guidelines: Download the files from this page or reach out to hello@lingpad.com Do not change the assets ...

Managing billing details

Only admins can manage the billing details of an organization. Billing details are essential for invoices for when you use Lingpad or place any translation orders through it. To manage your billing details, 1. Click the display picture at the top ...

Understanding Pricing

Whether your company is a conglomerate with offices across different countries or a startup looking to target international users, Lingpad's flexible pricing is tailored to your localization needs. Free 14-day trial When you sign up and create an ...

Managing files in the Cabinet

Managing files in the Cabinet The Cabinet is your go-to place for accessing all files that are a part of your project. To access files in the Cabinet, choose a space and a project within that space. View File-Type Project. Now, navigate to Cabinet ...