Only admins can manage the billing details of an organization.
Billing details are essential for invoices for when you use Lingpad or place any translation orders through it.

To manage your billing details,

1. Click the display picture at the top right corner of your screen.

2. Choose which organization you wish to set the billing details for. Then, click the corresponding settings icon.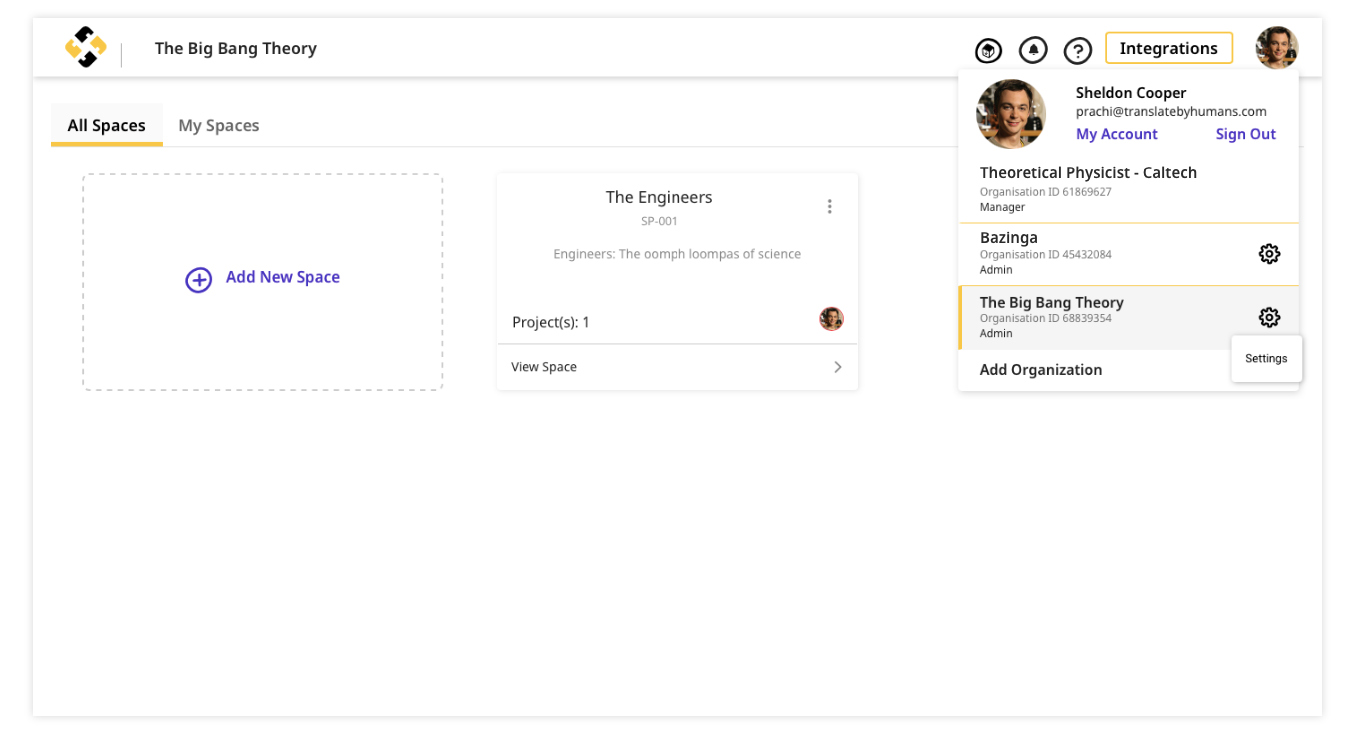 3. Navigate to Billing from the left panel.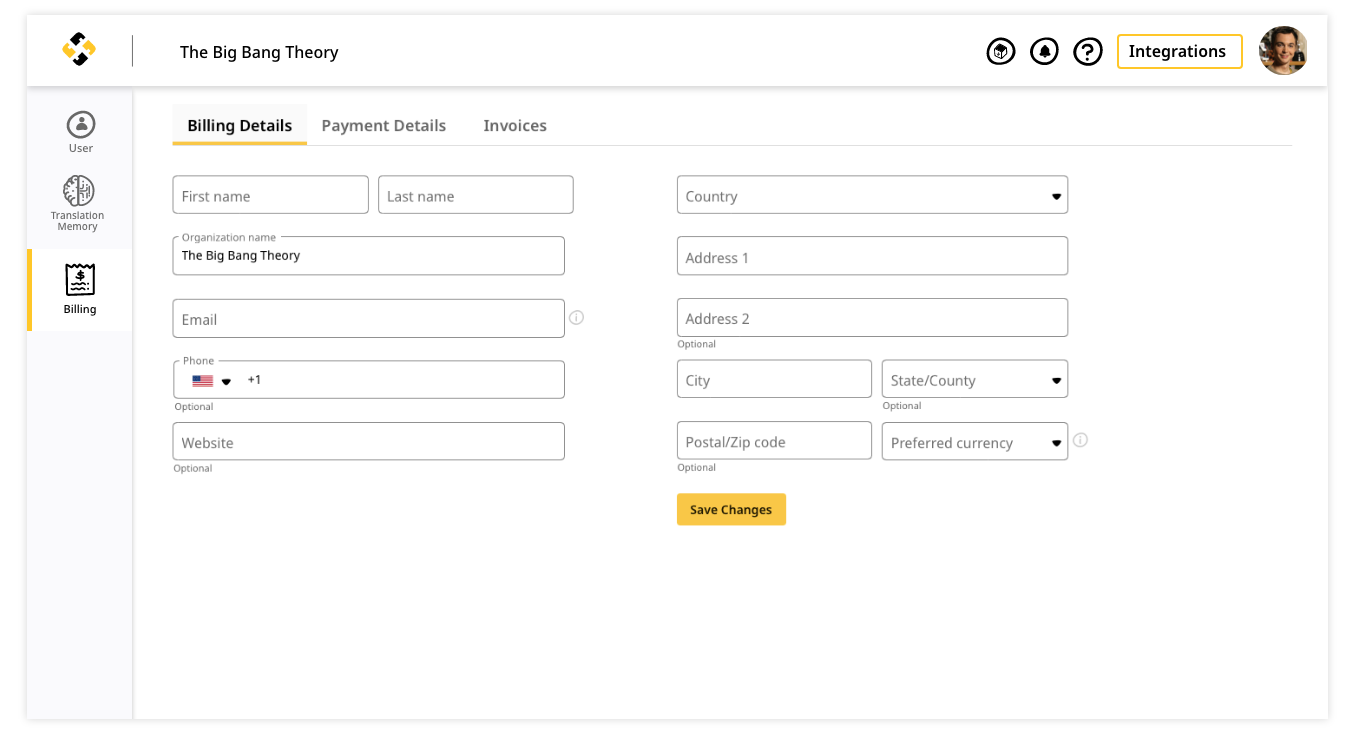 4. Fill in all the required details.


1. Once saved, you cannot change the preferred currency.
2. All your invoices will be sent to the email address you add to your billing details.

3. Depending on your selection of country, an additional field may appear in the form for tax treatment.

Please reach out to our team at
hello@lingpad.com
for any questions or concerns you may have regarding your billing options.