Lingpad App Settings on Zendesk
Head to your Zendesk Dashboard to personalise your Lingpad App settings on Zendesk.

Tip: If Lingpad doesn't show up in the Apps section, click Refresh. If Lingpad doesn't load after refreshing the page, please ensure that third-party cookies are allowed in your browser's settings.
For a detailed step-by-step guide, scroll down to the section after the video tutorial.
Video Tutorial
Click on Settings tab to set Language, Notifications and Agent Permission.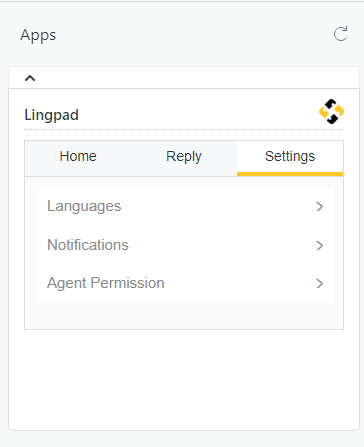 Settings - Admin View

Note: Admins will be able to see and edit all three setting tabs - Language, Notifications and Agent Permission while Agents can only see and edit the Language and Notifications tabs.
Language



Click on
Language
and select a
Default Language
- your native language or the language you wish to use Lingpad with and click on
Save Changes
. All tickets will be translated to the default language based on the user's selection.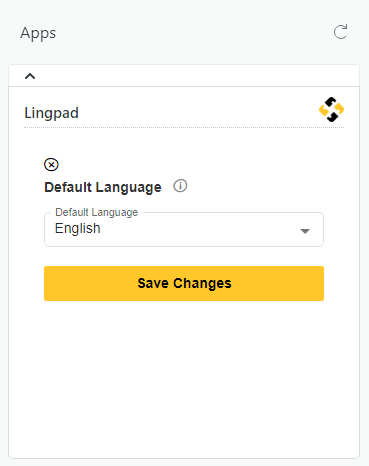 Default Language Selection
Notifications
Click on
Notifications
to set your notification preferences.

Note:
Enable
the
Notifications
toggle to receive
email updates
. If the Notifications toggle is disabled, you won't receive emails but the notifications as order status changes will be visible on the Lingpad App.
Order Notification
Agent Permission



Every Agent on the selected Zendesk subdomain will come up in the Agent Permission tab. Select which Agents you want to give Lingpad App access to and click on Save Changes.


Note:
All Admins
of the
selected Zendesk subdomain
will have
access
to the
Lingpad App
by default.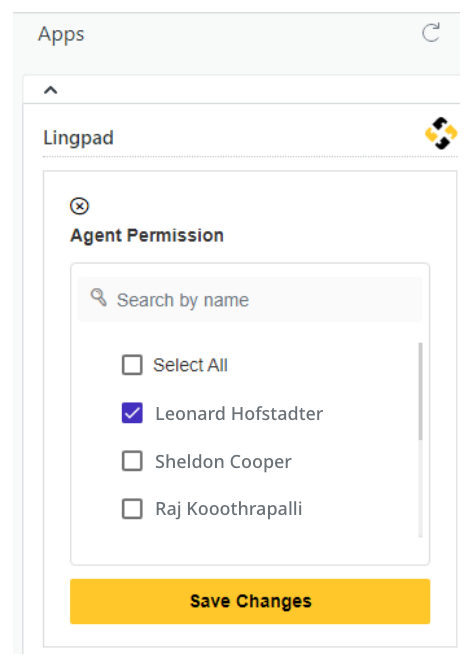 Agent Permission