Projects are a great way of grouping all relevant content and users in one place. To start using Lingpad, you must create projects within spaces.
Creating a project
To create a new project, choose which space you wish to create a project in and click View space. Click Create A Project and start entering the following details.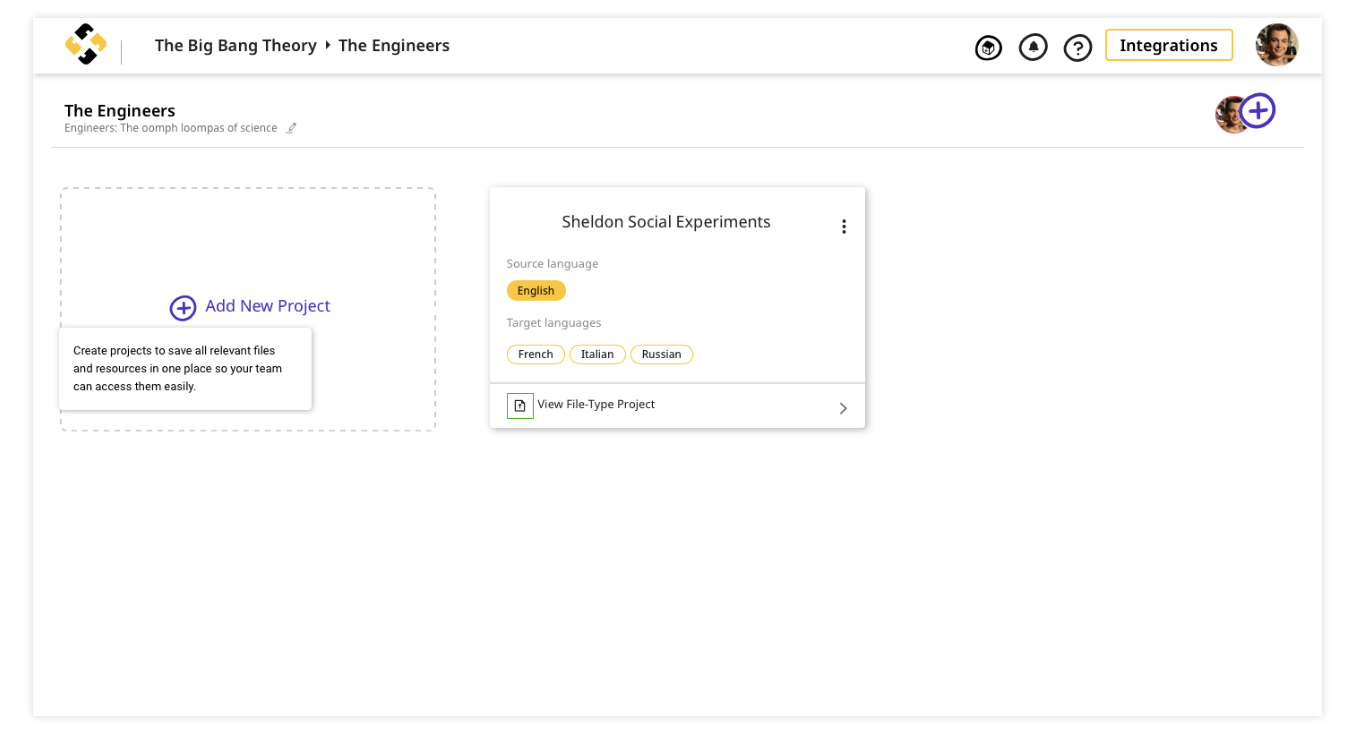 Source language: language to be translated from
Target language: language to be translated in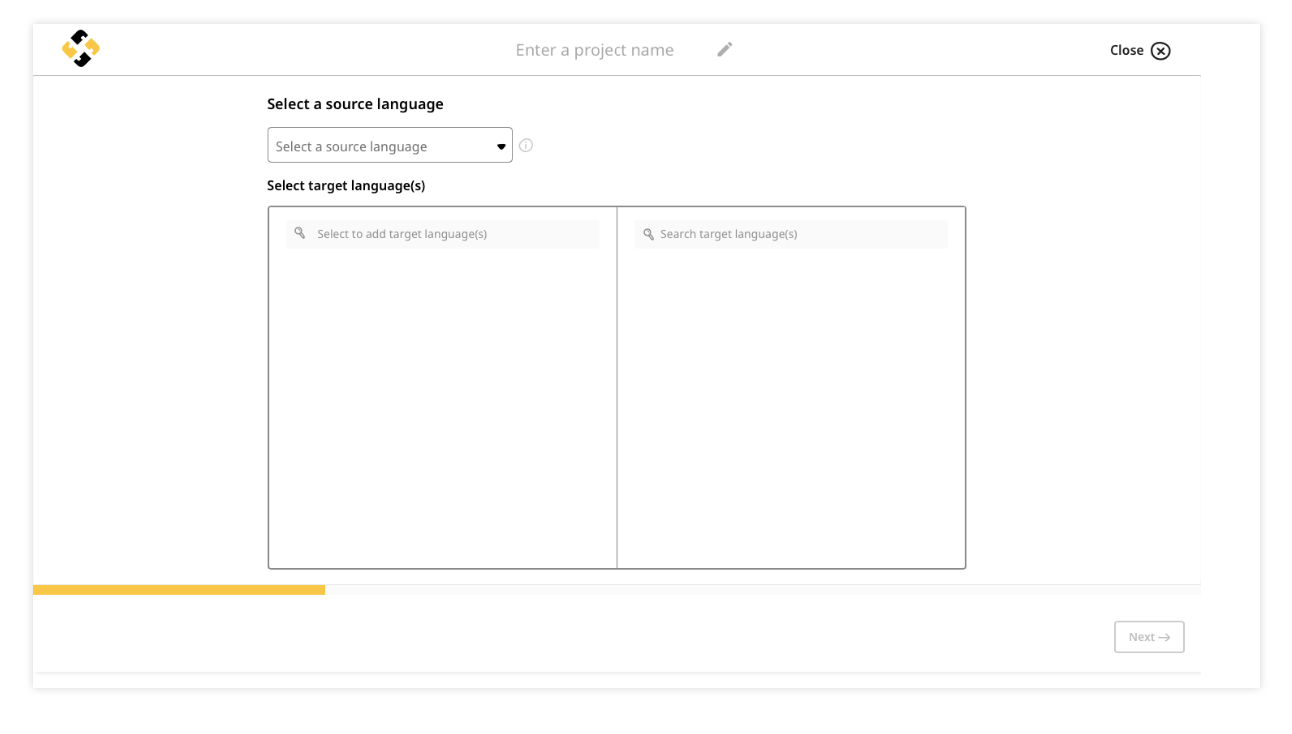 1. Enter the name of the project at the top of the screen.
2. Enter the source language of the translatable file you wish to upload.


Once saved, you cannot change the source language of a project. So, please make sure you select it carefully.
3. Check the box for the target language you wish to translate the file into. The languages you select will show up in the right column.
4. Click
Next
. Click
Browse
to upload a file. You can also drag and drop the file. Find the complete list of supported file types
here
.
5. After you're done uploading the file, click Next.

6. You'll be redirected to another to configure the file. If you wish to add more files, you can click Add More Files and continue to add them.

Read more about configuring files here.