When you log into Lingpad, you will be asked which organization you would like to enter. If it is your first time logging in, you will only be able to enter the organization or company that you mentioned in the sign-up form.
This will lead you to the dashboard where you can begin using Lingpad by creating a space. Spaces help you group users and projects into one category.
If you have multiple translation projects across different teams - development, marketing, human resources, operations, etc. you can name spaces after each team. Similarly, you can name spaces after every team's location - for instance, Netflix USA, Netflix UK, and Netflix India.
Creating spaces
To create a new space, click Add New Space and enter the name of the space and description.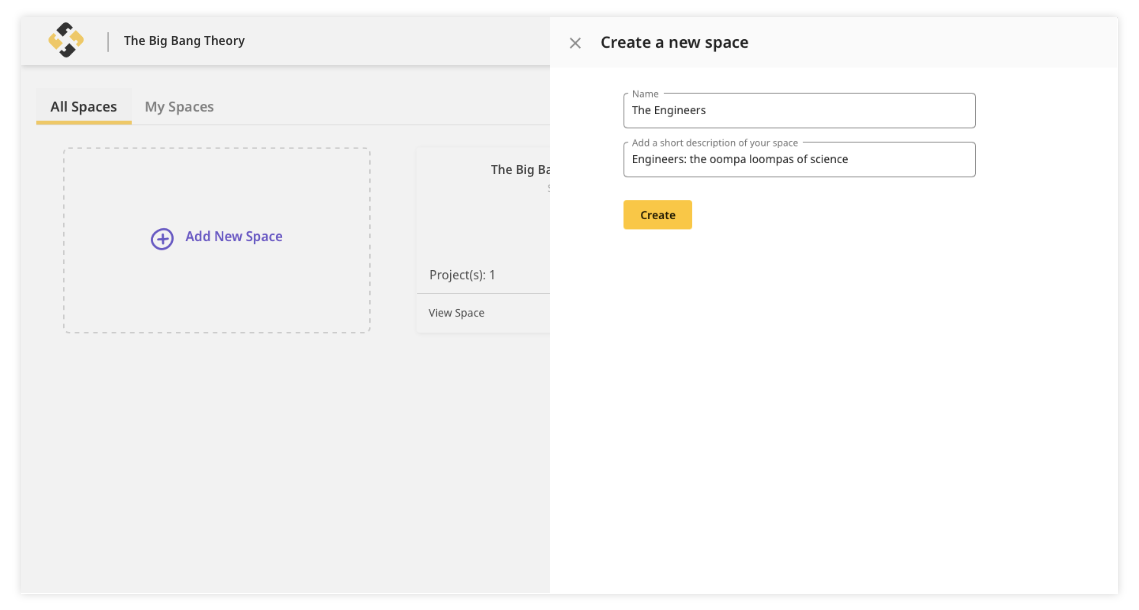 Once you add space(s) to the organization, you'll see the following tabs.
All spaces: This tab shows all the spaces that have been created within your organization.
My spaces: This tab shows all the spaces that you are a part of.
Managing spaces
Both Admins and Managers can,
1. Create spaces

2. Add users to spaces

3. Can edit spaces' names & descriptions


Managers cannot add other managers to spaces. Also, they cannot delete spaces.
To edit the details of a space, click View space and then click the pen icon that appears at the top-left of your screen.